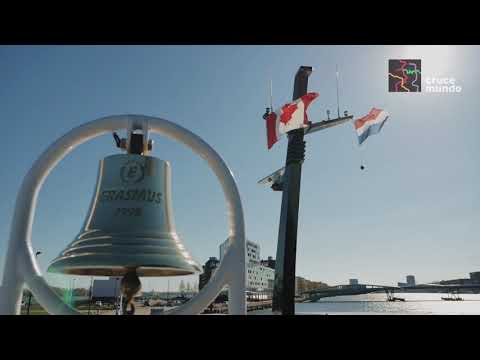 ---
Description
MS "Crucevita"
MS "Crucevita" is known as one of the most elegant and impressive river ships in Western Europe. The design of the ship follows the lines of a luxurious yacht. The interior of the ship was specifically designed to offer passengers maximum space: a large living area with a fireplace, an impressive lounge and a spacious restaurant. As soon as they board, passengers are immersed in an environment of exuberance, comfortable and luxury. Enjoy your trip onboard the MS "Crucevita", with a personalized service, focused on detail, with friendly and professional staff.
---
Amenities
On the Promenade Bridge, located around the grand spiral staircase leading to the Main Deck, you will find the lobby and reception. In this area there is a large library with comfortable seats and an open fireplace surrounded with large sofas. The elegant and spacious restaurant is located on the Main deck. The Sol bridge is divided into 2 areas: a large open area with sun loungers and a covered area with a large awning. The Main deck and the Promenade deck are connected by a large elevator with capacity for up to 4 people. The Sol Bridge can be accessed from the Promenade Bridge by an outdoor chairlift. Without a doubt, you will spend a relaxing stay on board.
---
Technical Details
Length: 104.5 m | Beam: 11.4m | Draft: 1.4m | Speed: 24 km/h | Remodeling: 2018 | Currency on board: Euro | Accepted cards: Visa, Mastercard. | Passenger capacity - 110. | Voltage 220V. *Vessel classification has been given at our own discretion
---
Accommodation
The passenger cabins are distributed between two decks: Promenade and Main. They are spacious rooms of about 12m2 that have two beds that convert into a sofa during the day to create extra space (Main deck). The cabins have a large desk with a chair and a large mirror. All cabins are equipped with air conditioning/heating that can be regulated individually, satellite TV with several channels with a remote control, safe, telephone and hairdryer. An elegant bathroom is equipped with a shower and a sink. The cabins on the Main deck have panoramic windows, while the cabins on the Promenade deck have a French balcony.
---
---